A facial is one of the most luxurious and skin revitalizing spa treatments.
Drift off into total relaxation while one of our highly skilled and extensively trained Estheticians put their knowledge to work creating a custom designed facial specifically tailored to your skin's needs using the world renowned Eminence Organic Skin Care.
But wait it gets better, your facial also includes a relaxing upper body massage leaving you feeling completely rejuvenated.
We invite you to take some time to research our Facial treatments to discover which would work best for you.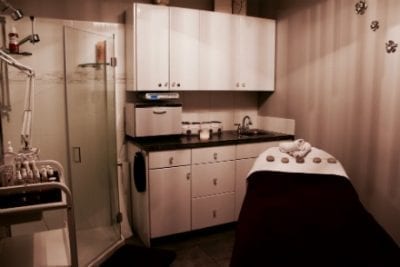 Eminence Organic Facials
Eminence Signature Facial: Our most popular facial! Upon a thorough consultation and skin analysis, your Esthetician will design a facial suited for your skin care needs and concerns.

Dermafacial: Receive an introductory "mini" facial with the added exfoliation of Dermaplaning

Fountain of Youth: What if you could target aging, hyperpigmentation, rosacea and acne all in one treatment? Our Arctic Berry Peptide Illuminating Peel achieves that and more. Peel away impurities to reveal an illuminated and radiant glow!

Eminence Clear Skin Facial: Tame unruly skin, control breakouts, reduce inflammation, and target acne.

Derma-Eminence Signature Facial: Combine your Eminence Signature Facial with the full Dermaplaning service while adding on a peel recommended by your Esthetician.

Dermaplaning – A skin treatment using an exfoliating blade to remove dead skin cells and hair "peach fuzz" from the face.
Facial Enhancements
Eminence Peel: One of our Professional Peels
For more information concerning our salon and spa, or to schedule your own personalized appointment with us, please call The Retreat at 780-998-0922.